Here are 8 ways Huawei Cloud is enriching our lives
So you've heard about Huawei's latest devices like the P20 Pro, Mate 10 and Nova series. You might be using one of the devices and if you are amongst the population of Huawei users, you might actually be enjoying one or more of their Cloud based services without knowing it.
These cloud based services are aimed to allow users to explore better digital lives in all scenarios. Simple tasks like playing music, or even downloading your favourite apps and games are some of the activities involving the connectivity to a secure and advanced cloud based systems.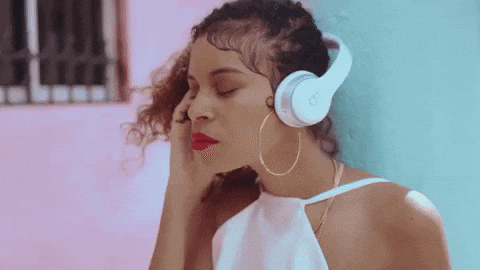 Take listening to music for example. The database of songs from your favourite artistes are actually saved in servers and is accessed by users all over the world. This is achieved by access via the interface on the phone, to the secured network which then connects to the whole ecosystem.
So here are 8 ways Huawei Cloud is making your lives easier on a day-to-day basis:
1. Huawei Mobile Cloud
You might have heard of similar services by other companies like Google Photos, Good Drive or even iCloud Drive. Huawei Mobile Cloud works the same and on a daily basis, users are actually uploading million of photos, contacts and other data into the cloud. Hence to ensure that all these are secure, Huawei actually implements a 9-layer protection and has the ability for multi-platform synchronisation.
2. Huawei AppGallery
Users can download apps and games from the Google Play Store but many Huawei users actually prefer to download secure and safe apps from the AppGallery. This is Huawei's own initiative to create an exclusive store which hosts apps and games they were manually checked for safety and legitimacy. There are 4 layers of checking and regular recommendations of apps for users.
3. Huawei Assistant
+K

Huawei users might be familiar with this. It's the assistance panel that gives users instant access to important information and services. There's a flow of service called SmartCare whereby the phone is always looking into things that you care, for example reminders or even health updates.
4. Huawei Pay
What? Huawei Pay?!
Yup, it exists and currently it is not available in Malaysia yet. But for markets that are made available, users can simple tap and pay for day-to-day purchases using stored credit cards. Again, another cloud based system that makes everyday life easier.
5. Huawei Video
From long-form videos to short-form conten, Huawei actually has a whole department of the Cloud service that dedicates into providing video content to users. There are about 5000+ Hollywood and global movies with high-quality resolution currently available to view in the Huawei Video app. How is this possible? Well again, cloud based services whereby user requests to watch a video and the device will pull the content from the cloud straight onto the screen of the phone.
6. Huawei Music
Heard of Spotify or Apple Music? This is Huawei's version of similar service. High quality audio content along with radio channels that suits everyone's taste and style. The cloud team also included music content like movie soundtracks, original creations TV OSTs and more.
7. Huawei Reader
eBook readers who are using Huawei will definitely be happy to see variety of reading materials prepared and are ready on the cloud. The database of materials not only cater for adults, there are also cartoons in high definition colour available for kids. Currently there are about 600+K books and cartoons available.
8. Huawei Themes
Probably one of the most used cloud feature on the device is themes. Themes are saved online and has categories like overall theme, font and customized wallpapers.
Here's one thing you didn't know. Games can be put on lock screens as well! These mini games are available for download via Huawei Theme as well.
So there you go. 8 ways Huawei Cloud is currently enriching users lives and you might not even be aware of it. Which of these services do you use the most?